Welcome !
Environmental friendly, strong and rust-resistant seamless Pipes and Tubes to support Piping System properly.
About Us

Patson Pipes & Tubes is the leading manufacturing company producing M.S./C.S./Seamless Pipes & Tubes as well as M.S. Seamless Cheess Pipes. Our company is strategically located at National Highway No.8 (Delhi-Mumbai Road) near Baroda Gujarat. We have Airport & Railway station in very close proximity, making us easily accessible.

We started our journey in 1996 in humble way. Today, with factory area with more than 1,50,000 sq.ft., we have grown into a huge conglomerate. Patson Pipes & Tubes Boasts of its superior technical know how and state of art processing facilities.We have also Obtained Prestigious IBR Certification. In this changing Global Scenario and touching domestic market, quality with competitive pricing is the order of day.

We are also making Cheese Pipes by Cold Drawn Method and get Strong Hardness . We have a substantial domestic market demand and since 2005 we have also started our international marketing. Due to the rich technical base & advanced processing equipment, the company has been taking the leading place in Drawn Quality Pipes/ Tubes field in India. In the global scenario, the Patson Pipes & Tubes has a new features to develop the changes of world economy & opportunity to achieve the goals.

Quality Assurance
The main focus of our company is to bring forward a range of Pipes,Tubes and Hard Cheese Pipe/Tubes that serve for a lifetime without getting damaged and rusty which is why we use best grade Seamless Row material to manufacture Pipes Tube and cheese pipes All our offerings are smooth and continuous. There are no evident spaces, gaps or seams in our offerings because we produce all our offerings applying cold drawing method, which makes our offerings appear more appealing and shiner. Each of the pipe, tube and cheese pipes is checked on various grounds. Instruments like Digital Dial Gauges are used to inspects the thickness of pipes and tubes. Apart from ensuring the thickness, we use a special machine that stuffs pipe with water and ensure its holding capacity. All the defective pipes that are unable to hold much water pressure are not strong enough sent to scrap.

Why Use Our Offerings?
It's been 21 years since Patson Pipes & Tubes is manufacturing Pipes, Tubes and cheese pipe in it's state-of-the-art-facility. Our years of experience has gained us a full insight of this domain. Reasons that suggest why our offerings are worth investing in are given below:
Durable & Safe- Mild steel and carbon steel Seamless Pipes a tubes and cheese pipes are strong, hard and durable to use because they don't rot and are more resistant to Pressure and Heavy Load.
Cost-effective- Our all Pipes Tubes, and Cheese Pipes are very cost-effective because they have greater holding capacity and ability to serve for a longer duration of time.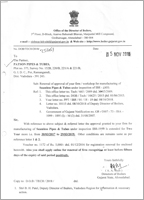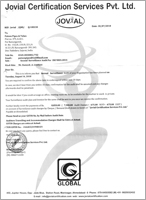 We Mainly Looking For Bulk Order Inquiries Only